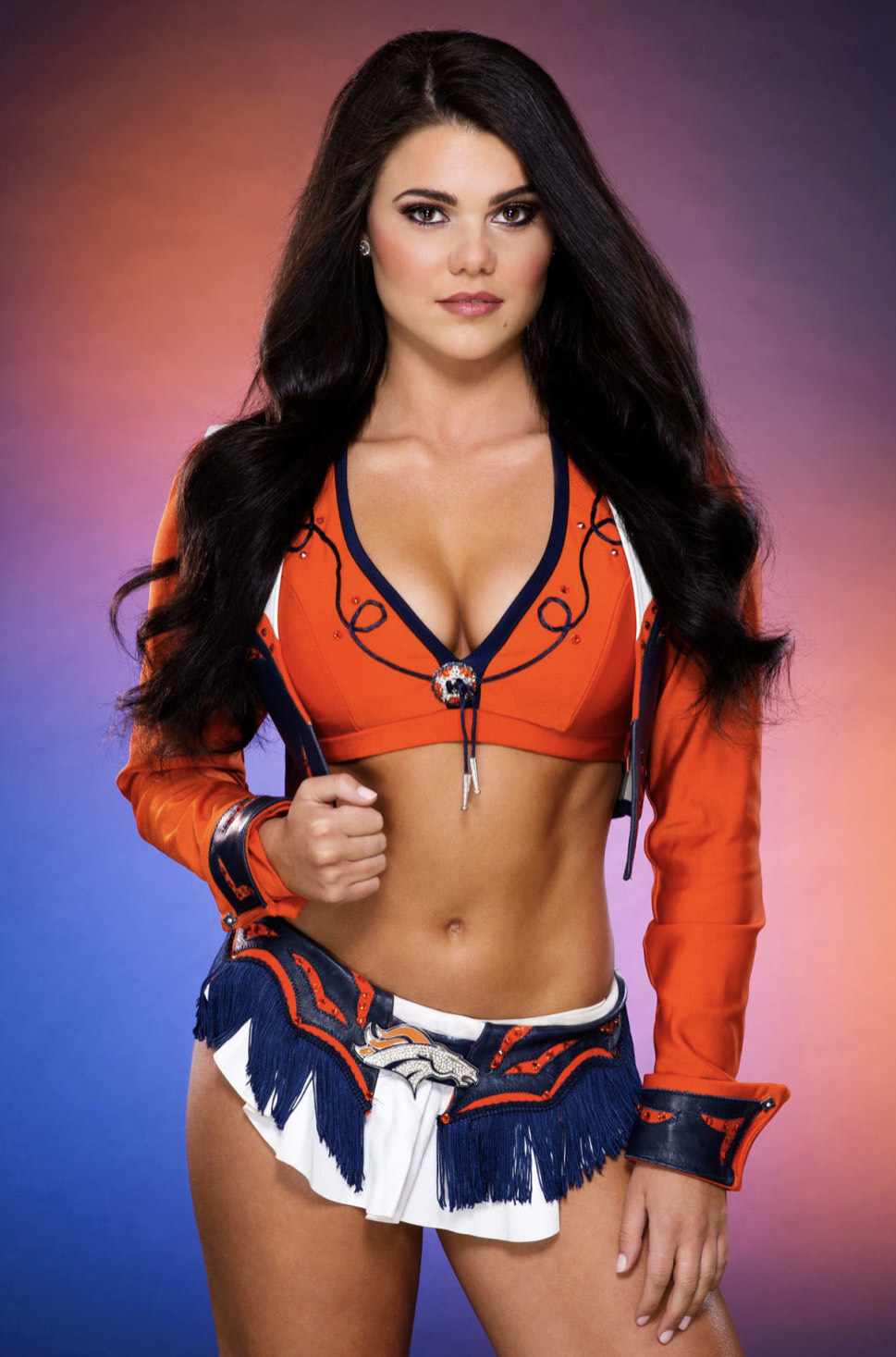 "LeighAnn is the absolute best. She makes this process more than comfortable, and always had my best interest in mind. She took her time in making sure that every single step was perfect, and has a great eye for beauty and aesthetic. I am so happy with my experience here, it's changed my life. After my first consultation I left feeling valued and beautiful, but even more so after my treatment. I recommend Embodyment Coolsculpting®, and LeighAnn's talent to any and everyone!"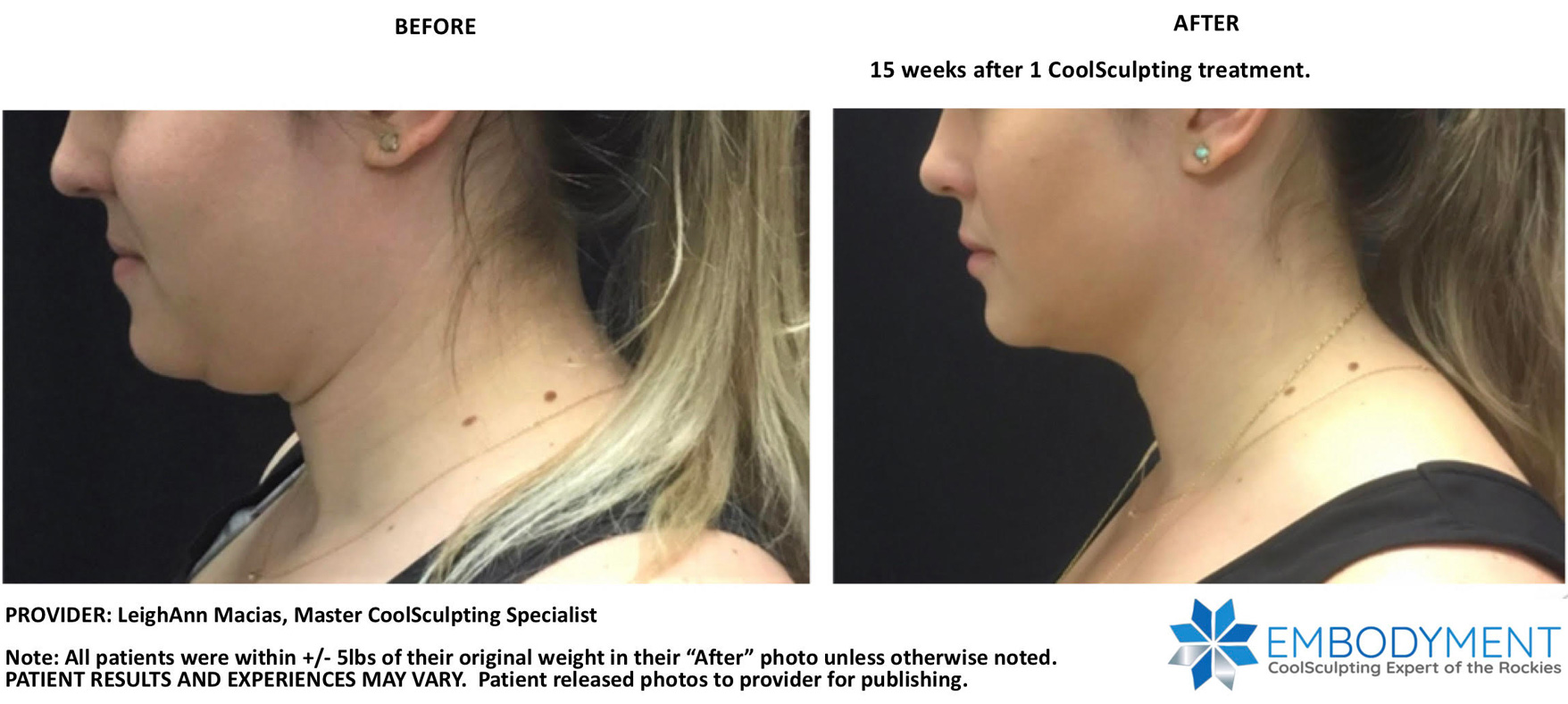 "I started looking into fat removal procedures in my late 20s. All the women in my family seem to accumulate more fat in the chin and arms and after seeing them go through invasive procedures to remove and reduce unwanted fat I wanted to find a different solution that was safe and didn't put my health at risk. Originally I was skeptical of CoolsSculpting®'s effectiveness, but after meeting with LeighAnn I felt more comfortable because of her credentials and her personal before and after photos from patients she had treated. Not the corporate before and after photos as seen online. LeighAnn treated my arms and chin. I have been so happy with my results!! I definitely think I can attribute my outstanding results to her experience and expertise. Because LeighAnn's experience is exclusively in CoolSculpting® she is able to spend the necessary time required to assess each area and was very transparent about whether I was a candidate or not. Because of that I trusted her recommendation and followed her treatment plan. I am very glad I did, As a previous review stated, your provider definitely matters!"

"Definitely recommend! LeighAnn is knowledgeable and dedicated. So far, I have done back fat, love handles and lower abdomen and plan on more! She stands behind her reputation, as her previous work shows. CoolSculpting® is a gift for yourself, for the way you look and feel, so you want it done right. That is why I chose EMBODYMENT over the rest."
"A totally worthwhile service, that seriously produces results. I can't say enough about how LeighAnn's professionalism and expertise made the experience a pleasure. While not inexpensive, you'll definitely see a return on investment. Highly recommend."
"LeighAnn is lovely, professional, kind, and will tell you what is and isn't reasonable for treatment for your body type. She won't up-sell you for no good reason. I absolutely trust her to perform the treatments with a high level of accuracy on only the parts that need attention."

"LeighAnn Macias does an amazing job as a CoolSculpting® provider. I have been treated twice (arms and abdomen,) and I plan to come back for additional areas soon! I selected LeighAnn as my provider because of her knowledge and experience with CoolSculpting®. I highly recommend EMBODYMENT for Treatment."

"LeighAnn is the best of the best. She treats you with compassion, making the most thoughtful choices so you will get the best results possible. She patiently answers all questions and addresses all concerns. Best ever. I am so excited for the results. Thanks for helping me on this journey! Highly recommend!"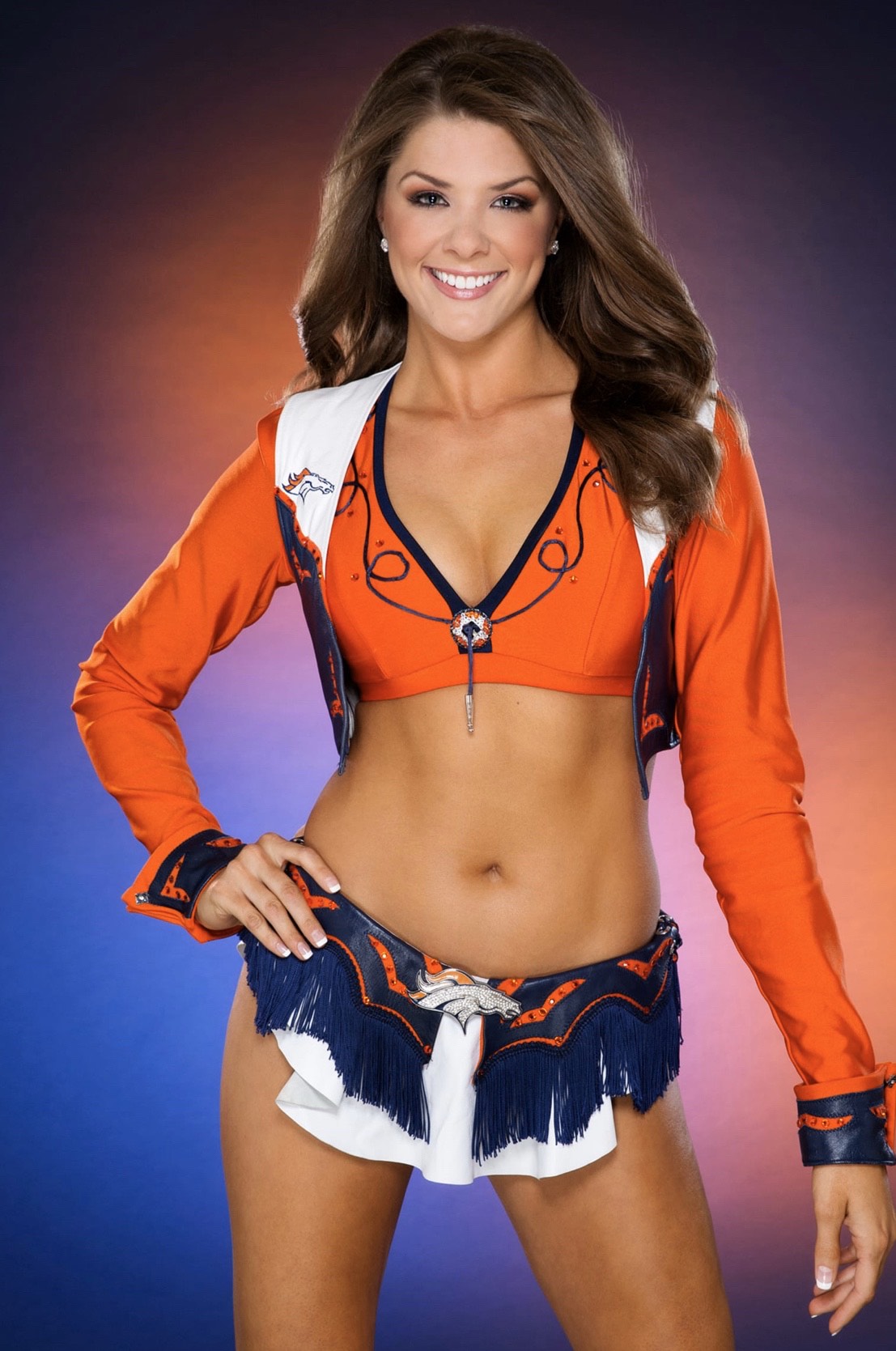 "I cannot recommend LeighAnn and EMBODYMENT enough! From my initial consultation through the completion of my procedure, LeighAnn prioritized my comfort. Weight loss can be a heavily sensitive subject, but LeighAnn had a way of making me feel beautiful in my skin, while validating my feelings for what I want out of CoolSculpting® to help me look and feel my best. She was detail-oriented and took the time to ensure that everything is done right to optimize my results. She is clearly a master in her craft, with extensive knowledge and experience. I trusted her completely throughout the process and would recommended her skill to anyone considering CoolSculpting®!"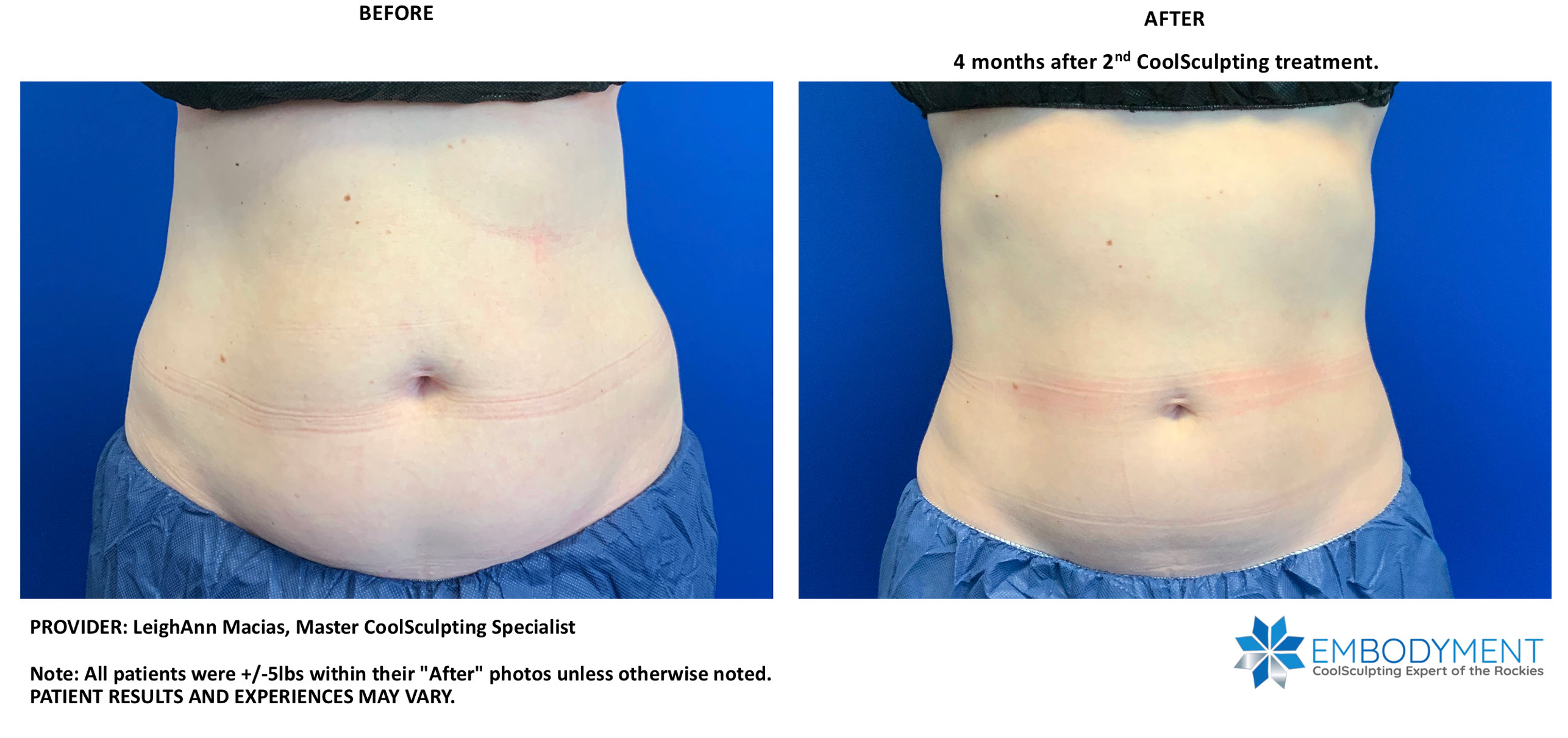 "I'm blown away by the incredible results that I have personally experienced with Master Coolsculpting® specialist, LeighAnn at EMBODYMENT. I've never had any type of cosmetic procedure before and was nervous to to do a treatment. I chose LeighAnn because I felt comfortable and confident with her extensive credentials and experience with Coolsculpting®, along with her lifelong career and education in health and wellness. Now that I have treated my abdomen and "love-handles" and have already seen incredible results (dropped a full pant size), I'm a customer and believer for life. I can't wait to treat other problem areas."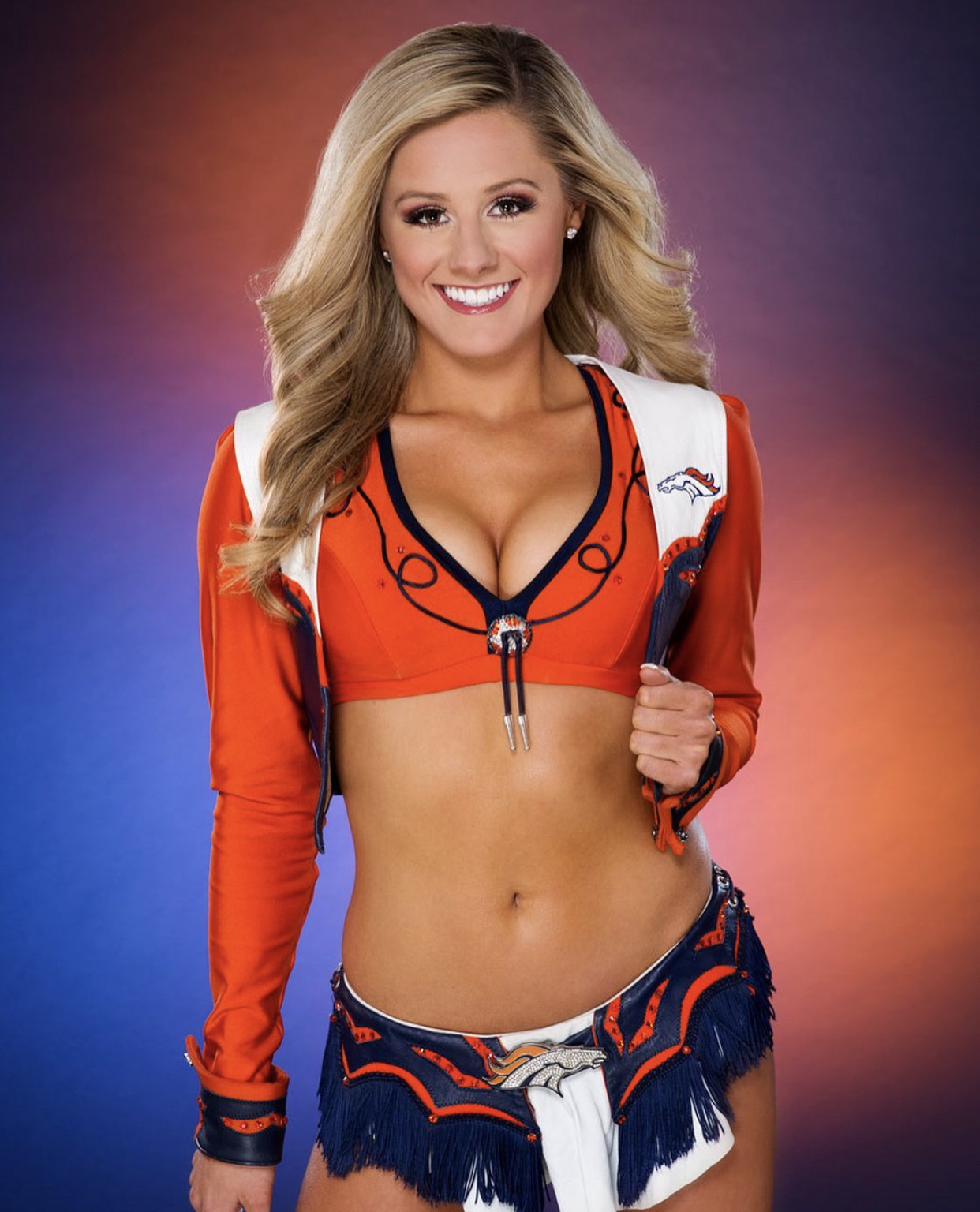 "Fabulous! Embodyment Coolsculpting® was an amazing experience. LeighAnn took care of me and made sure I was extremely informed about the procedure. She made sure I was comfortable every step of the way."

"Effective lasting results. Treatment by a certified expert."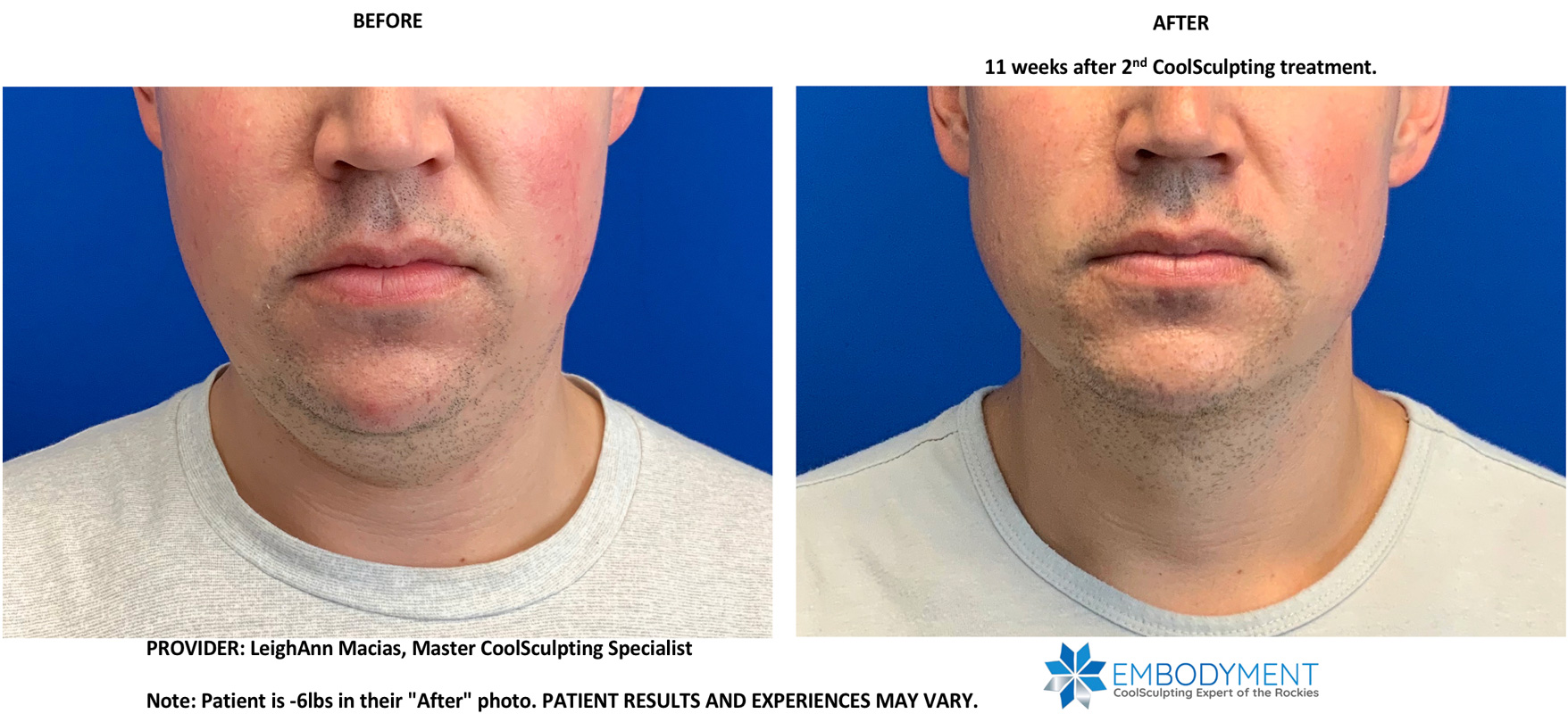 "I was skeptical about having cool sculpting done, but LeighAnn walked me through the process and helped me understand the procedure. I decided to move forward with having my chin/neck done as excess fat was starting to build there (regardless of my exercise and diet) and I am so happy I had it done! I started seeing results at about 1 month, but full results at month 3, as expected. I am so much more comfortable with my appearance now and am looking in to getting other areas done!
Highly recommend EMBODYMENT and LeighAnn!!"


"I had a wonderful experience with LeighAnn Macias at EMBODYMENT. To be honest I went to other places to check out the process, and I walked away from three of them completely convinced I would not trust them with my health and well-being. When I arrived LeighAnn was courteous, kind, and took the time to answer all of my questions. She is extremely professional and was willing to work with me through the fears I developed from the other consultations. In reality, there was no reason for the fears because they came from misinformation. The process with LeighAnn was actually straightforward, and expedient. She always went above and beyond to ensure my comfort while treating me, of course the results exceeded my expectations. I looked forward to working with her, and the choice was absolutely superior to the fancy multiple-staffed high end facilities that claimed to be "spas" but were evasive or uninformed about the process. She is an expert you can trust, and she has the highest standards for your safety and comfort."

"Great results!
As soon as I turned 50 I started seeing areas of stubborn fat on my body that would not go away. I've never had that problem before so I was very discouraged. LeighAnn treated the areas around my torso that were particularly troubling. Now, three months later, the fatty areas that looked lumpy and took away from my hourglass figure are back to my pre-50's normal. Would definitely recommend."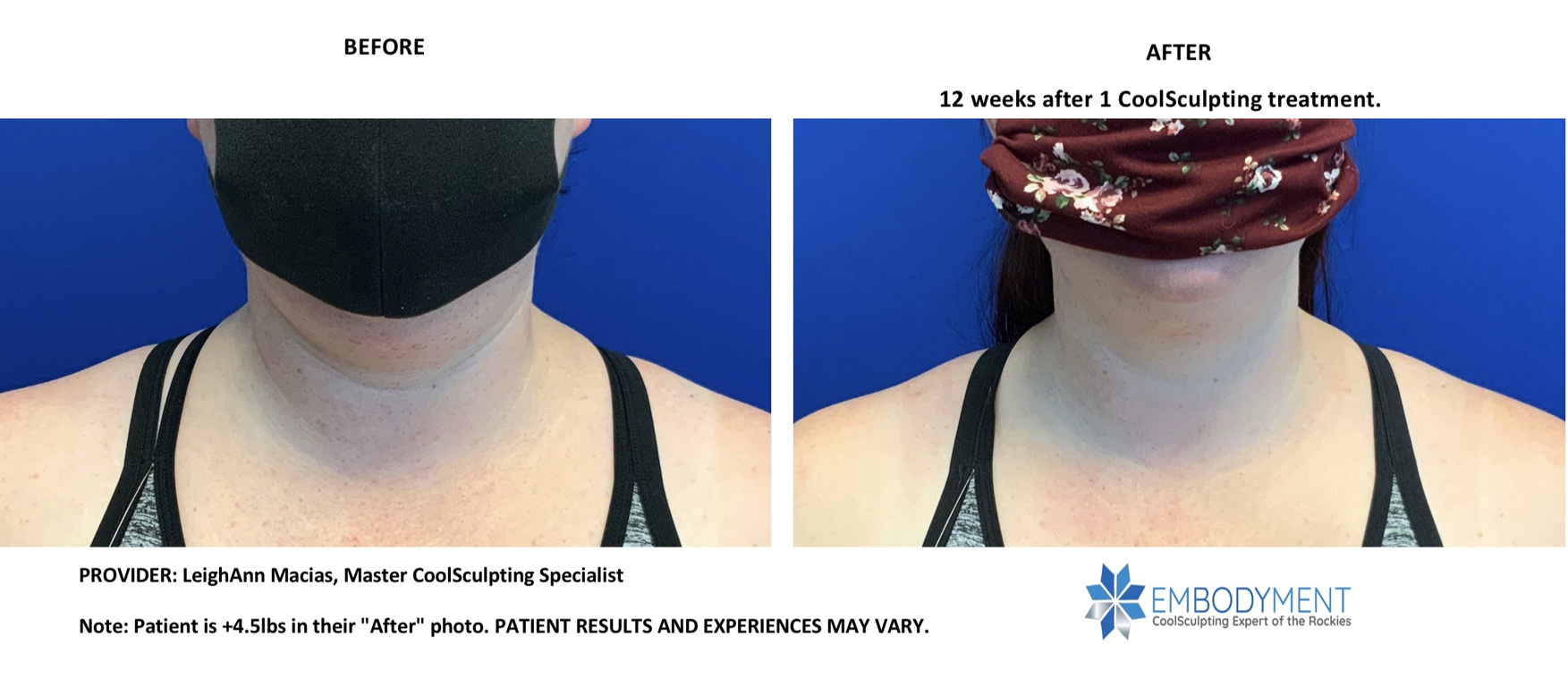 "LeighAnn is very professional and kind. Her office is comforting, clean, and inviting. I was a little nervous the day of my treatment and not sure about this whole CoolSculpting thing, but willing to try it! LeighAnn was patient and answered all of my questions. I have had one treatment so far on my chin and will be scheduling a second one soon. I saw more results after one treatment than I expected and am excited to see the results after one more! The results are very clear in my side by side pictures! I would recommend EMBODYMENT and LeighAnn to anyone wanting to try CoolSculpting."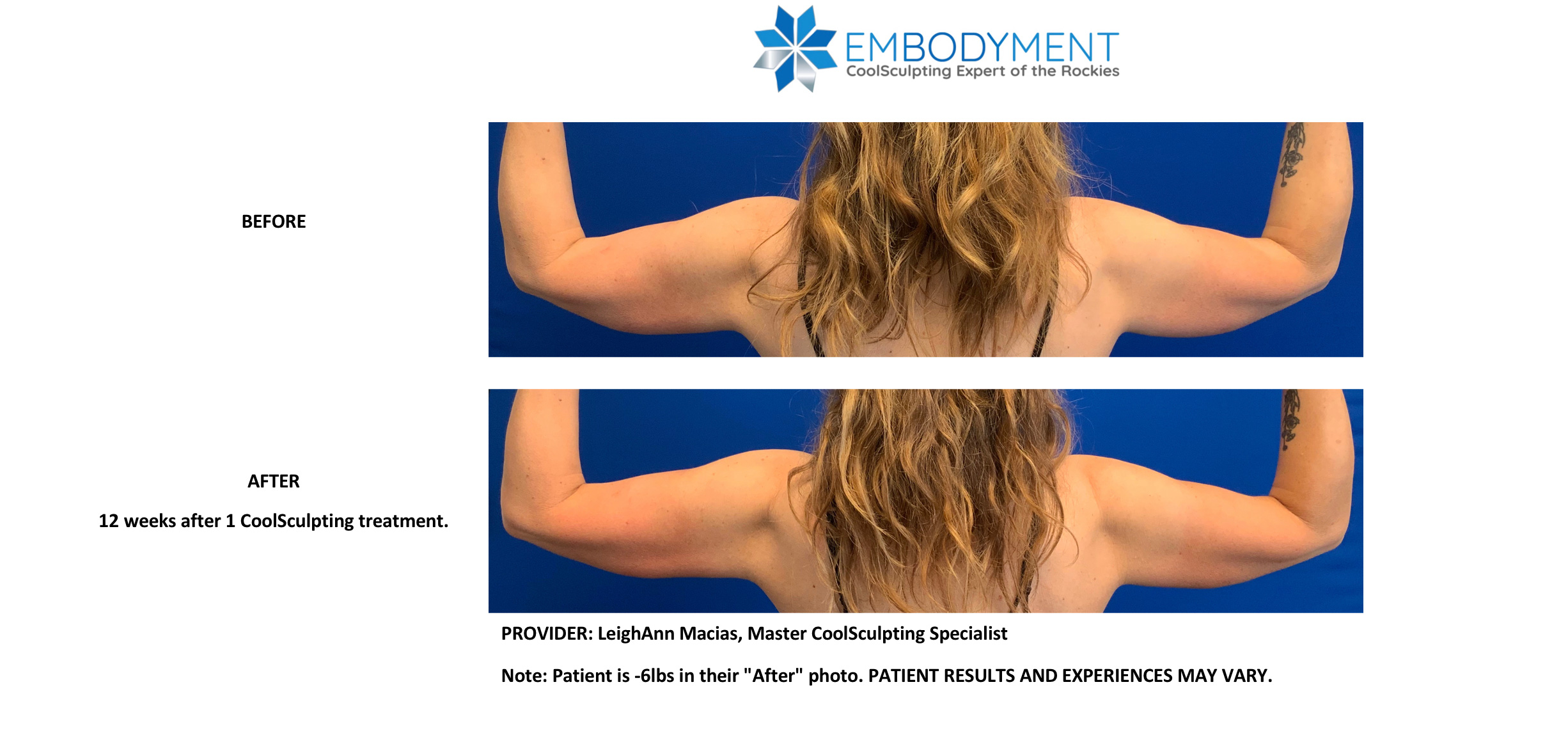 "I highly recommend EMBODYMENT! LeighAnn is super knowledgeable, professional, careful, thorough, and a pleasure to spend time with during the treatment. The offices are clean, comfortable and welcoming, and best of all, I've been incredibly happy with my CoolSculpting results!"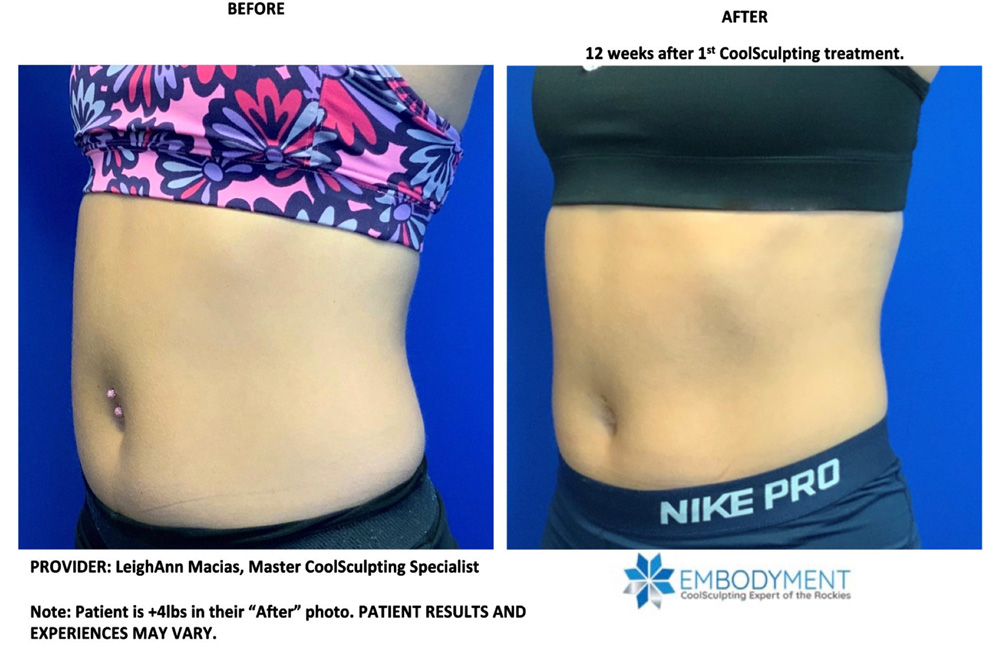 "If you are interested in CoolSculpting this is the place to go! EMBODYMENT helps you understand the process, makes you feel comfortable, and produces results that are undeniable! LeighAnn helps you feel like your best self and walks you through pre and post treatment. I highly recommend EMBODYMENT!"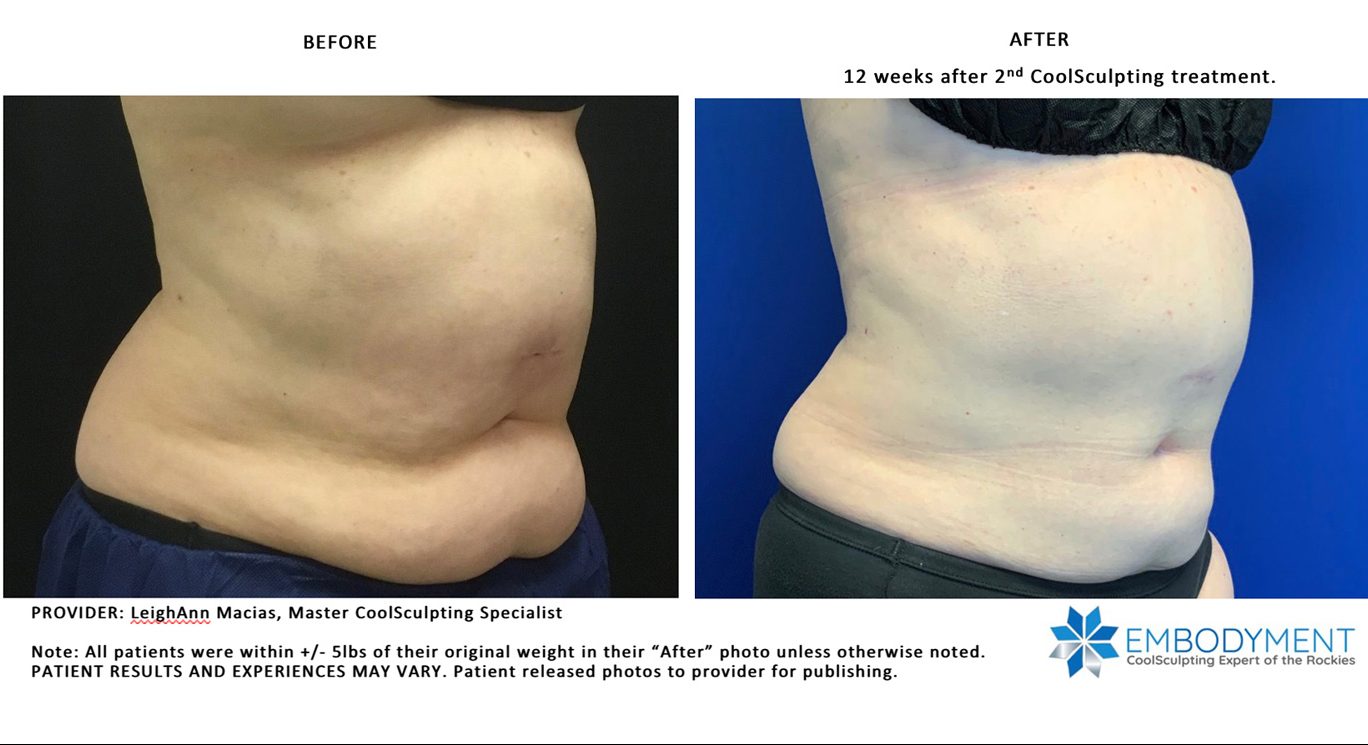 "It matters who does your treatment! I am so thankful I found Embodyment. I have had CoolSculpting® done before and I know how important it is that the procedures be done correctly in order to get optimum results. LeighAnn is very conscientious in the measuring, prepping, and aftercare. I wouldn't let anyone else perform my CoolSculpting® because I want the best results possible. I am a returning client."

"I chose EMBODYMENT for several reasons. I've worked with LeighAnn before, and I've known her to be impeccable in her work. She always wants what's best for her client and that comes through in her unwavering dedication to excellence. I chose her specifically because of her credentials as a Master CoolSculpting® Specialist, knowing she also worked for and trained others at CoolSculpting® Corporate prior to becoming a Specialist. I live 30 minutes north of NYC and could go to countless places in the city, but I chose to have my treatment at EMBODYMENT with LeighAnn while on a work trip in Boulder. Her integrity and know-how, combined with her genuine care, made this an easy choice for me. I trust her and her expertise, and that is everything to me when placing myself in someone else's hands."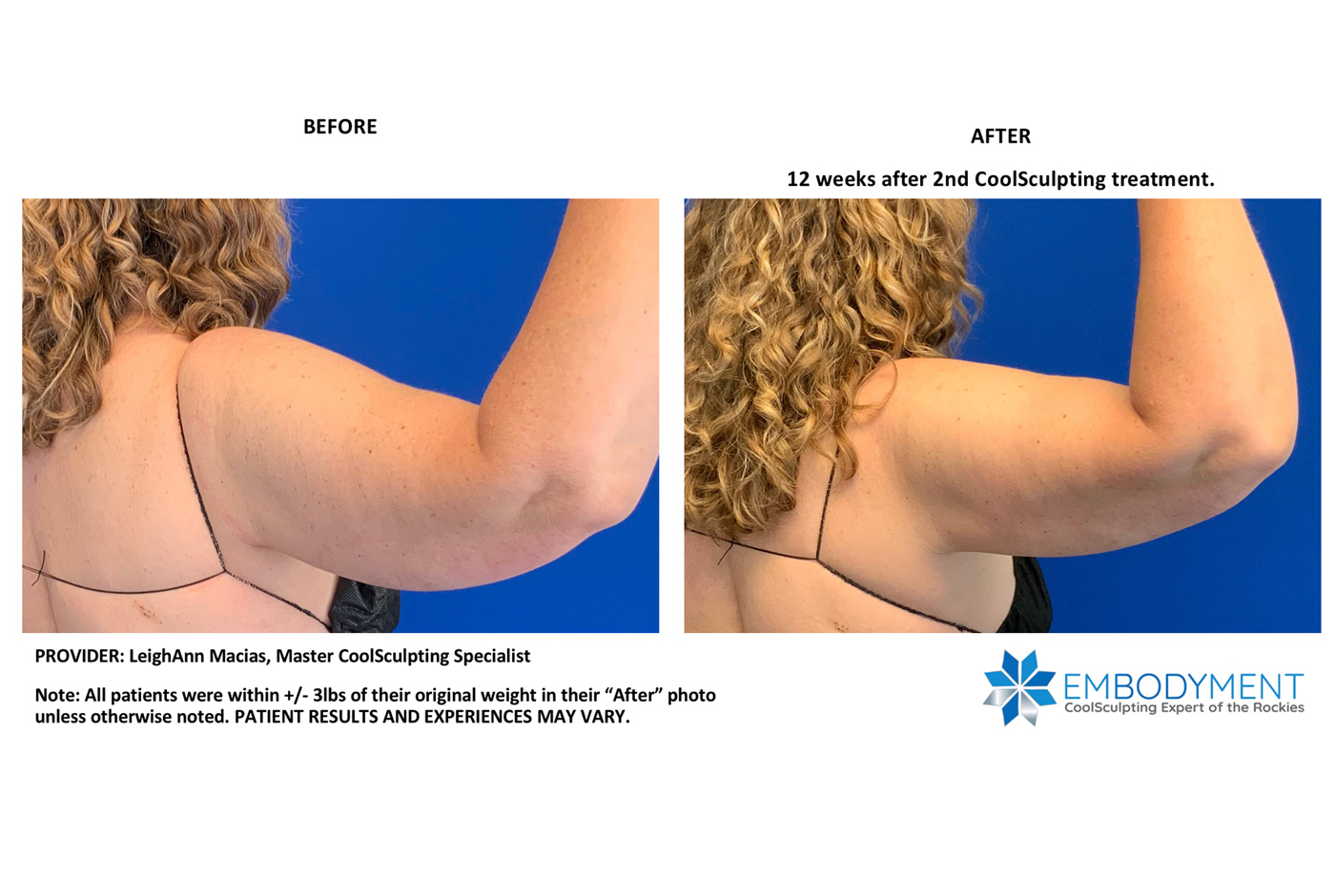 "Every morning I wave to myself in the mirror and my arms don't wave back! Thank you LeighAnn, for addressing all of my concerns, answering ALL of my questions, showing patience while I struggled with doing something for myself, and taking spa-like care of me through the entire process – I wouldn't have tried CoolSculpting® with anyone else ♡"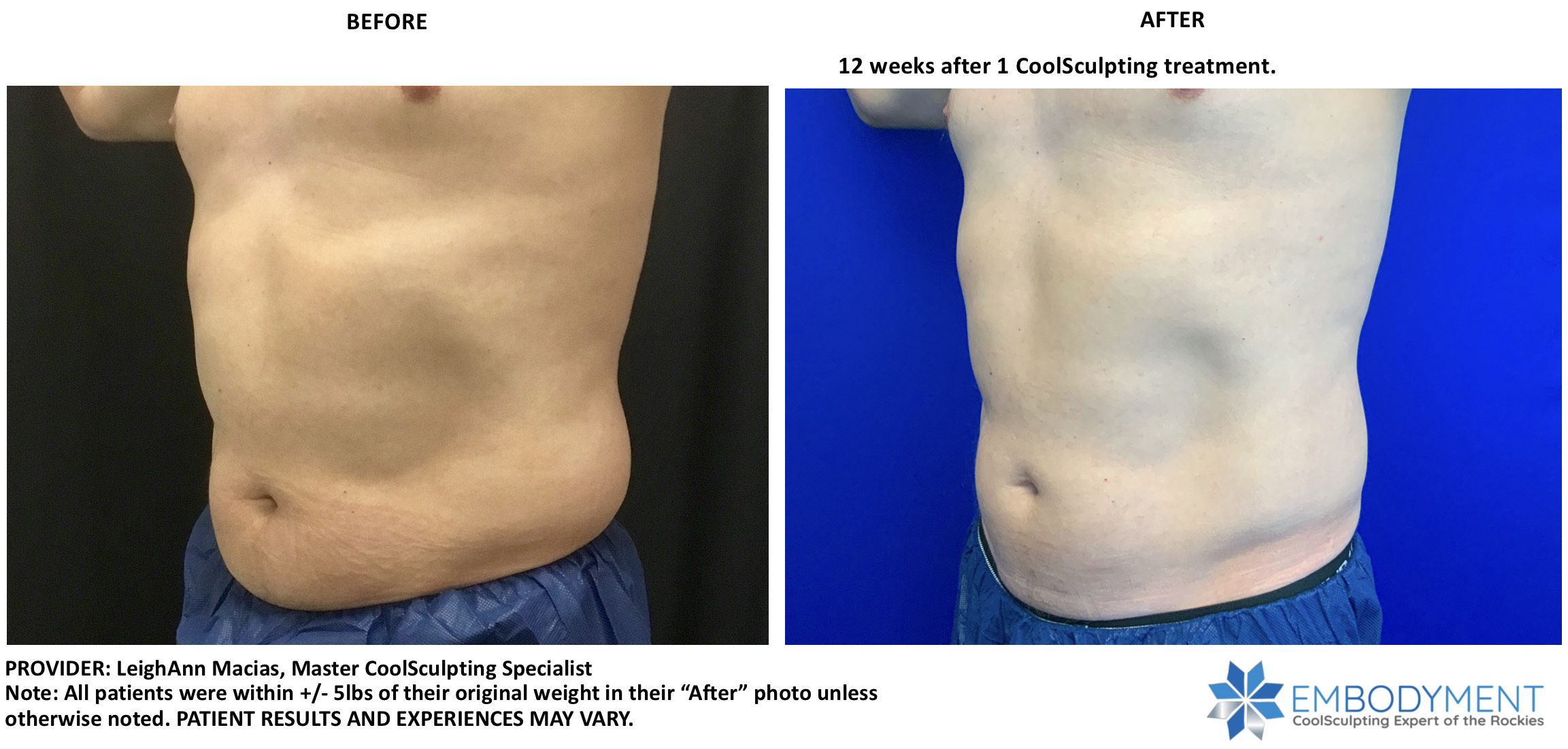 "CoolSculpting® works! LeighAnn Macias administered CoolSculpting® on my "spare tire" areas, all around the belt line (lower abdomen and love handles,) and I saw a significant reduction in size after 3 months in spite of my continued poor diet and exercise habits. I can only imagine how my body will change with a little change in behavior.
The added benefit is that LeighAnn's facility is amazing, quiet, and comfortable – who would pass up the opportunity for a few quiet hours in a comfortable chair losing belly fat while watching movies, listening to music or just enjoying some pure silence!"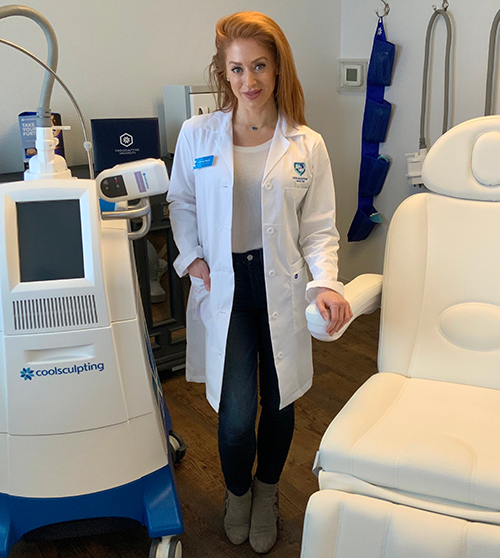 "I wish I had I known about CoolSculpting® & CoolTone™ when I was running my personal training business and as a professional dancer. I would have absolutely used these technologies, and so would have some of my clients and teammates! The amount of hours put into achieving a specific type of body & then to sometimes, not completely reach our goals was beyond frustrating.
The fundamental basis behind my own training and what I taught my clients, was to never try to "run off the fat." It was for strength, balance, flexibility, agility, coordination, function, mental wellbeing, and overall health. Many of us workout with the intention to change the shape of our body which can be difficult to do even with the "perfect diet and exercise program." With CoolSculpting® & CoolTone™, I have easily changed and contoured the shape of my body to My liking and can now focus on exercise for quality of life and overall well-being."


"We both really appreciated LeighAnn's passion and thoroughness! We definitely felt better about doing this and making the investments because of LeighAnn's energy and expertise."