TAKE YOURSELF FURTHER
Don't let genetics get in the way of achieving your life aspirations. Take matters into your own hands and settle them for good with CoolSculpting®, a safe and effective way of reclaiming your body.
CONTACT
EMBODYMENT
By submitting this form you agree that we may contact you by phone, email, or SMS.
REAL PATIENT FEEDBACK
Take a look and listen to some of the success stories that CoolSculpting® Patients have achieved. Real life results for real life people, just like you who took the first step towards their own success.
STEP 1
Book Your Consultation
Schedule a FREE in person 45 minute consultation with the experts at Embodyment by booking online or by giving us a call at 720.231.7885
STEP 2
Come In For Consultation
Step into our office and step into your new life by meeting with the experienced professionals of Embodyment to develop a personalized, detailed, and effective strategy for YOU and YOUR desired outcomes.
STEP 3
Treatment Day
Get cozy in our modern facility fitted with comfortable couches, Netflix enabled flat screens, and free high speed internet. Make yourself at home with complimentary coffee and beverages and feel at ease knowing you can leave the rest up to the expertly trained Embodyment specialists to take good care of you.
STEP 4
See & Feel Results
Take a deep breath, smile, and enjoy the freedom of looking and feeling your absolute best! At 3 months, come back in for your AFTER photos and take a look at how far you have come!
What Is Stubborn Body Fat?
The number of fat cells is set during childhood and adolescence and varies little during adulthood.
Some individuals may have stubborn pockets of fat that are more difficult to reduce despite diet and exercise.
These stubborn pockets may vary greatly from person to person, because we all carry fat in different areas of our bodies.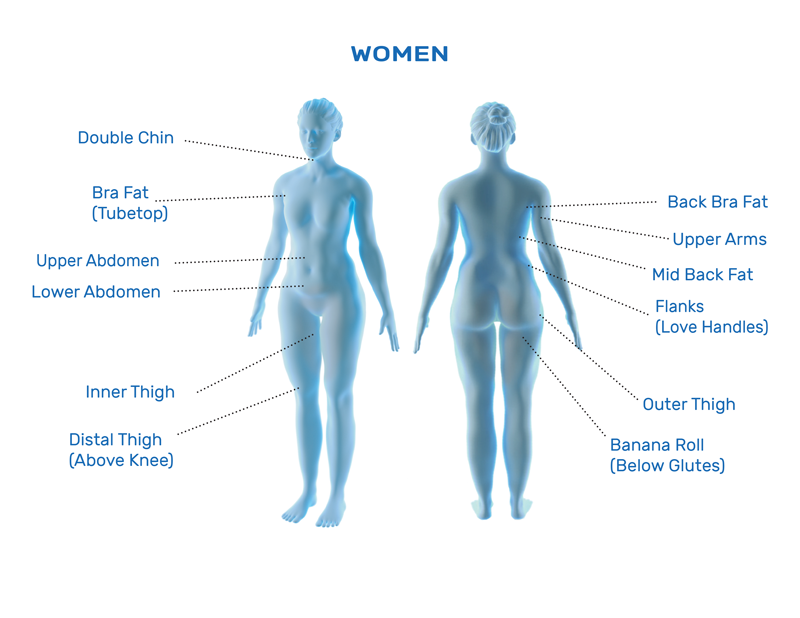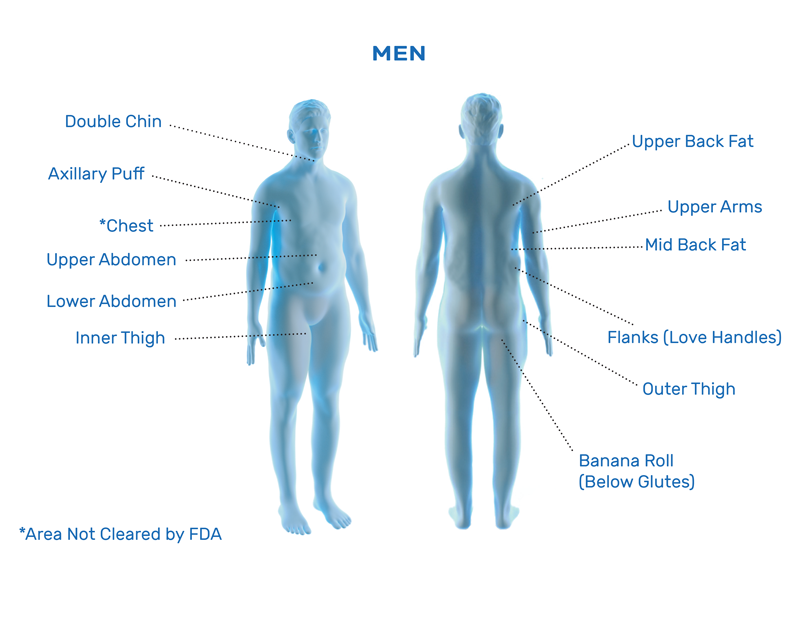 Proven Science & Real Results
CoolSculpting®'s fat-freezing technology gives long-term results that make trouble spots a lot less troubling. Fat cells don't like the cold and at a certain temperature they will freeze. Once that happens, your body will naturally eliminate the dead cells in 1-3 months or more, resulting in up to 20%-25% reduction of fat in a treated area.
Say Farewell to Treated Fat Cells
It's technical name is cryolipolysis, which means, cold kills fat cells by freezing them and forcing them into cell death. Our experts spent years developing the treatment, which features one-of-a-kind technology that quite literally freezes and kills fat cells.
Ready to Take the Next Step?
For individuals with healthy eating habits and an active lifestyle, cryolipolysis is a safe and effective way to reduce excess fat. CoolSculpting® is not a weight loss treatment. CoolSculpting® is for patients at or with in 30lbs of their ideal body weight who want to reduce fat in one or more of the 9-FDA cleared treatment areas…
Have A General Question?
Quick Contact - 720.231.7885
By submitting this form you agree that we may contact you by phone, email, or SMS.